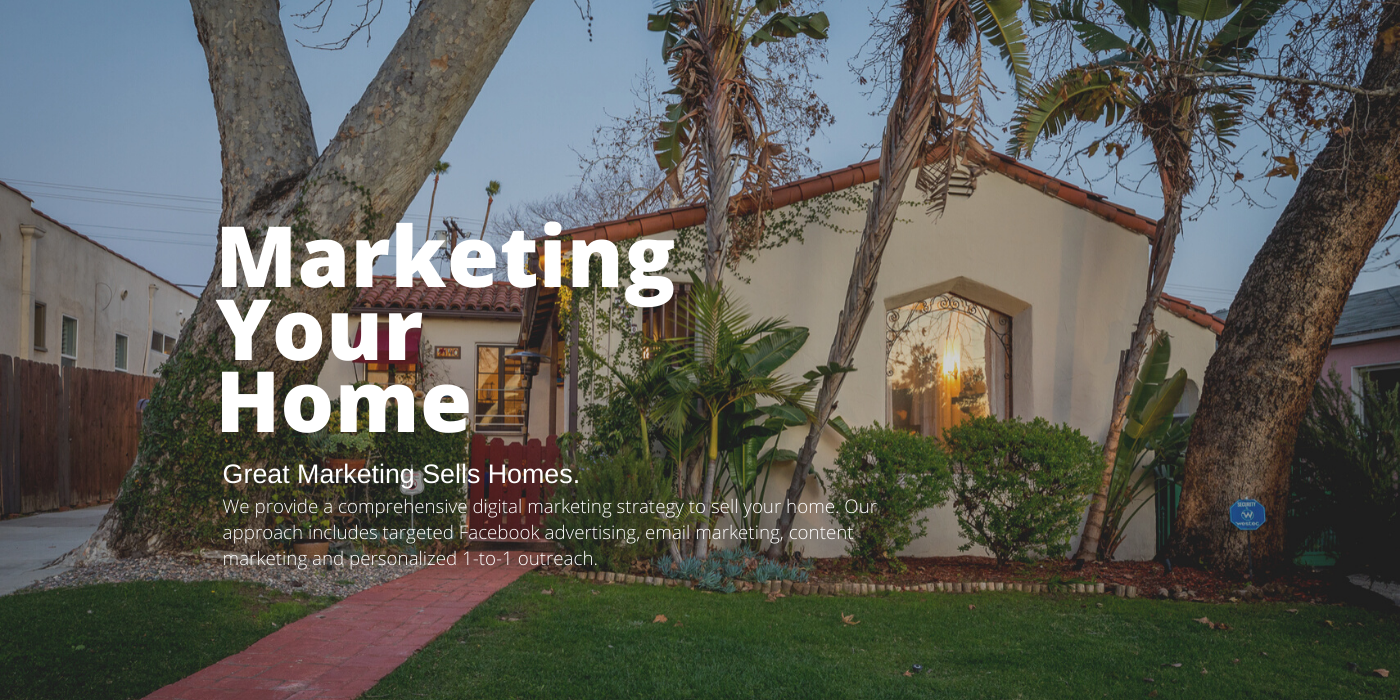 How We Do It
Pictures Matter

Professional Photography

We bring in talented photographers who know how to showcase a home in the best possible light. We think this helps both buyers and sellers because the images reveal the true potential of a home. They capture and communicate a definite lifestyle.

Video Matter

Professional Video

In today's world, there is nothing that brings more online engagement than video. We have the best videographers come in and create and tell the story of your home.

Design Matters

12-page Booklet

Every Realtor uses a brochure. We have discovered that buyers appreciate our memorable 12-page booklet that gives all the necessary key information, both about the home itself and the surrounding neighborhood. It's an enticement for buyers who haven't seen the home and a reminder for those who have.

Design Matters

Staging

Whether your home is vacant and needs to be fully staged, or if you will be living in it and just want a refreshed look for the market, we can provide a free consultation with a staging company or a professional designer.
Words Matters
Your Home's Story
Your home is special, so the way it's presented should reflect that.
You don't have a "4BD 2.5BA w/large yard".
Your Property has "4 Large Bedrooms - Over 1/4 Acre Lot - Pool & Spa - Perfect for Entertaining!".
Your kitchen will "be a treat to cook in with marble counters and custom maple cabinets. After dinner, retire into the ultra-hip speakeasy den for a nightcap".
Guests will "Step into the foyer with limestone tiles and a magnesite staircase as you make your way to the step-down living room with fabulous molding, sconces, and tile work around the fireplace hearth".
If Buyers hear your home's story, they'll fall in love with it too.
We'll tell them that story. And we'll make sure they know what makes your home so special.
Design Matters

Your Custom Website

This is where the magic happens. As you know, most, if not all buyers, will look online at your home before seeing it in person. Having a custom website lets us control how your home is seen. Our websites are optimized to make your home look great on any device.

www.ThinkAmestoy.com - Your home will also get its very own custom domain name! We also make a sign rider with this website that hangs on the sign in front of your home so anyone passing by can learn about your home.

Reach Matters

Social Media Marketing

We'll use social media to reach 10,000 people with specific demographic profiles who will appreciate your homes best features. This strategy helps engage buyers in a compelling way.






Reach Matters

Zillow Marketing

Did you know that 95% of home buyers start their search online, before ever speaking with a Realtor?

We make sure that your listing not only looks great online with professional photos and video, but we also pay Zillow, the #1 home search site on the internet, thousands of dollars each month to be a Zillow Premier Agent and showcase our listings on Zillow for more visibility than the average agent.






#Follow us on Instagram

We use Instagram to "build a buzz" around your home and connect with the community—ensuring a long list of buyers are ready to view your home as soon as it hits the market.

Video Marketing

We're on YouTube! Our videos range from home property tours, to community spotlights, and more... to build a following of home buyers and sellers in our community that we love!